Participate in the Preservation of Texts
The Dhagpo Kagyu Library has taken on the mission of safeguarding a unique body of Buddhist texts with an uncertain future in addition to searching for lost texts that are occasionally republished in very limited editions in Tibet, India, China or elsewhere in the world.
While preservation is essential, it is not an end in itself: the goal is to make this knowledge available to as many people as possible.
To become a patron, you can:
Participate in the acquisition of a work or a collection.
Contribute financially through a one-time or regular donation.
Donate Buddhist books that we are looking to acquire.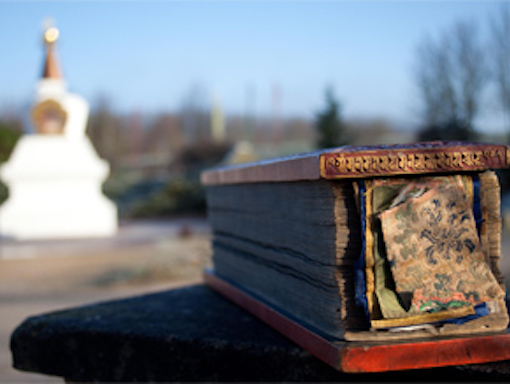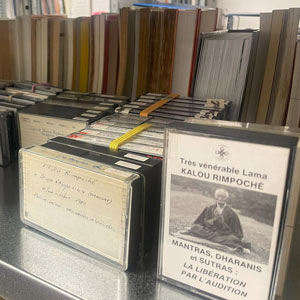 May 1st 2023
Voices from the past come back to life : a collection of historical documents in the library
Some of Dhagpo Kagyu Library's activities are not always visible to the public. For example, cataloguing takes time and precision in order for a book to be properly entered into the online catalogue and digital document database.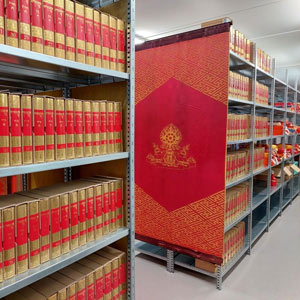 February 3rd 2023
Everything There Is to Know…An Exceptional Collection Comes to Dhagpo's Library
Is it a coincidence of timing or simply all the right factors coming together that allowed for a unique collection of more than 200 volumes to arrive from China at Dhagpo's library precisely during this month dedicated to Dharma study? There will surely be many opinions…
Support: Take Part in Beneficial Activities