Putting the Dharma into Practice in Daily Life
From the Cushion to the Dishes!
All three aspects of practice–learning the Dharma, meditation, and daily application-are part of an integration process that takes time.
Putting things into practice in daily life consists in training in the application of the Dharma based on the understanding gained from learning and meditation. This training consists in acting in a beneficial way, avoiding harmful actions, and developing a clear mind, thus allowing us to gather favorable conditions. It supports our progress on the path to liberation from suffering by offering us the possibility of evaluating our understanding and integration ourselves day by day.
Participating in the center's activity offers many opportunities to cultivate the six fundamental qualities of generosity, conduct, patience, perseverance, mental stability and discernment. Training in the practice of these six qualities allows us to gradually reveal our own qualities, so that one day we will be able to truly accomplish the two benefits: our own and that of others.
"Dhagpo's basic philosophy is to learn the Dharma, practice meditation, and train in helping others."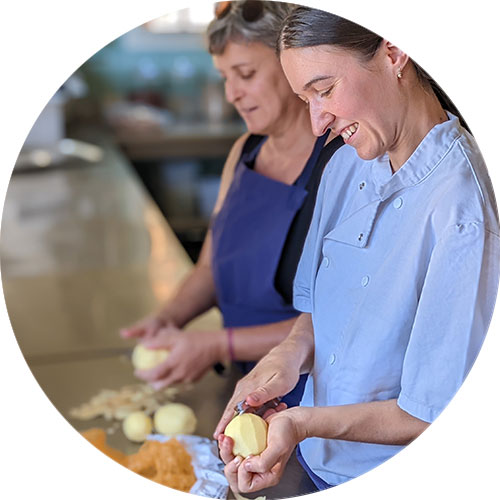 Taking Part in the Center's Activity
Dhagpo Kagyu Ling operates on the basis of mutual support.
While you're visiting the center to take part in a course, you can also participate in many of the center's activities, such as maintaining the dining areas and guest rooms.
Participating in the center's daily activities is a good way to experience the principles of the teaching.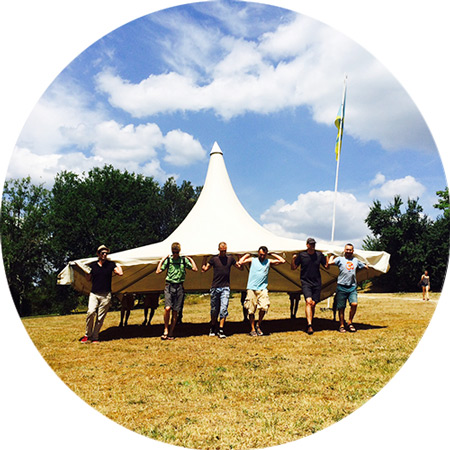 Participating in an Event
The 17th Gyalwa Karmapa's visit requires a large-scale organization and sets into motion many kinds of preparation for and investment during the event.
If you wish to join the team by sharing your time and skills, a specific registration form will be available in May on this page.
Before, during or after the event, your enthusiasm is welcome!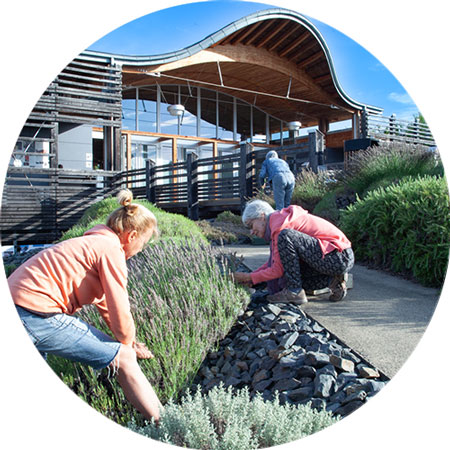 Get Involved on a Regular Basis
Various activities contribute to the life of the center: staffing the welcome office, participating in meal and guest room preparation, gardening, purchasing, communications, printing, IT, construction, maintenance, and more! Depending on the current needs and your skillset and availability, you can participate in one or more of these activities.
Regular involvement is one way to immerse yourself in the learning dynamic offered by Dhagpo.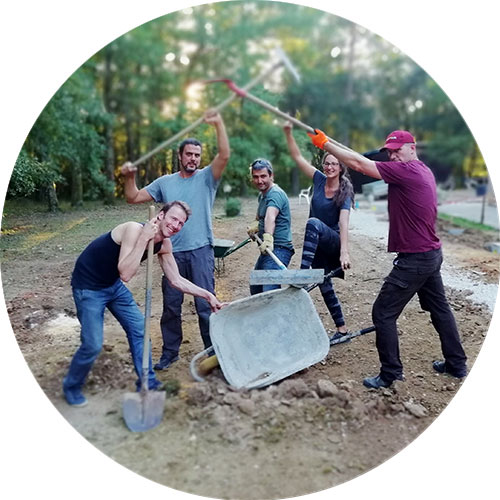 Experiencing Community Life
Dhagpo's community life offers the opportunity to immerse oneself in all three aspects of the practice:
• Dharma Study;
• Meditation Training ;
• Daily Application.
If you're interested in this experience, you can come and share this way of life designed to fully explore the Buddhist path. Community life provides an opportunity to experience, cultivate and practice mutual support and the aspiration to be of benefit.
Interested in Taking Part in the Center's Activity?
Please complete the form below. We will contact you as soon as possible.