Welcome to Dhagpo Kagyu Ling
A place to understand and live Buddhism
Everyone aspires to lasting happiness free from all suffering.
Living in a complex society that is in constant evolution can generate confusion and dissatisfaction.
For twenty-five centuries, the Buddha's teachings have invited us to cultivate our inner wealth by developing kindness and discernment.
See the program
Support the center
<!=========Events list Template 2.3.3=========>
The Buddha laid out a path that allows us to clarify our minds in order to become freer in our choices. Based on observation of our situation, we become aware […]
En savoir plus »
This meditation and study course developed by Shamar Rinpoche has been guided by Lama Jigme Rinpoche for five years. The content of each meeting depends on the evolution of the participants' practice.
En savoir plus »
We are happy to open our doors to those who wish to get to know the center and its activities or simply to come meet us. Over the course of […]
En savoir plus »
Exceptional visit from Karmapa
From Friday 11th to Tuesday 15th of August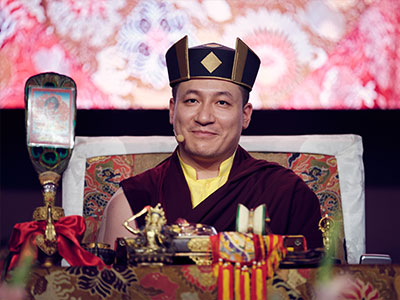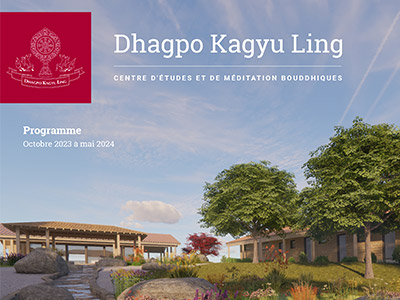 New Dhagpo program – from October 2023 to May 2024
Dear Friends,
The Dhagpo Kagyu Ling website is getting a new look for the release of the October 2023 to May 2024 program.
In this release, in accordance with the instructions given by Lama Jigme Rinpoche, you will discover a number of changes designed to make the program more readable and clarify what the center has to offer.