Becoming Anchored in Europe
Becoming Anchored in Europe
Five additional resources
In response to requests from his Western students, the 16th Karmapa, Rangjung Rigpe Dorje (1924-1981), sent eminent lamas to France in 1975, including Jigme Rinpoche and Gendun Rinpoche (1918-1997). They offered their services to those interested in discovering the Buddhist path by transmitting the fundamental and advanced teachings of the Karma Kagyü lineage. Over the years, an increasing number of people have wanted to seriously engage in this path of wisdom.
In order for Buddhism to take root and endure in Europe, the Karmapa explained that five additional resources were needed.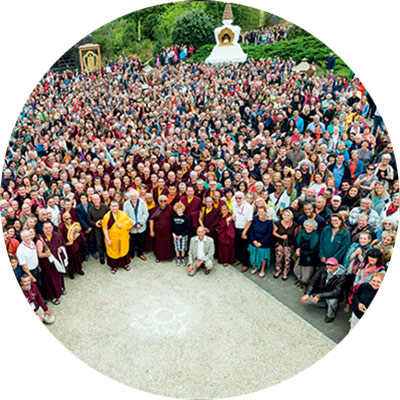 A Network of Study and Meditation Centers
For Offering Access to Buddhism
A network of centers and nearly seventy local branches in France and in Europe allow anyone interested to discover and learn about Buddhism and to meditate regularly near their homes.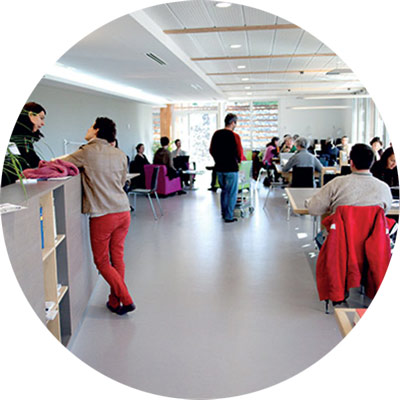 A Network of Libraries
For Preserving the Teachings and Making Them Accessible
The Dhagpo Kagyu Library, which houses an exceptional collection of Western and Tibetan literature available to all–from the casual visitor to the academic researcher–has expanded to other locations. Today a network of Dhagpo Kagyu libraries exists in multiple countries.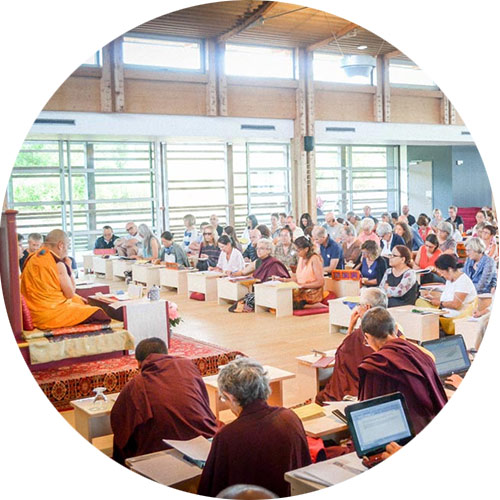 An institute
For Acquiring Precise Knowledge of the Teachings
A Buddhist institute allows for the translation and in-depth study of the fundamental texts under the guidance of Buddhist scholars who are able to transmit the profound meaning of the teachings thanks to their own experience.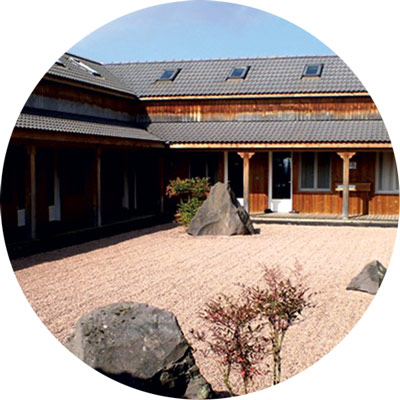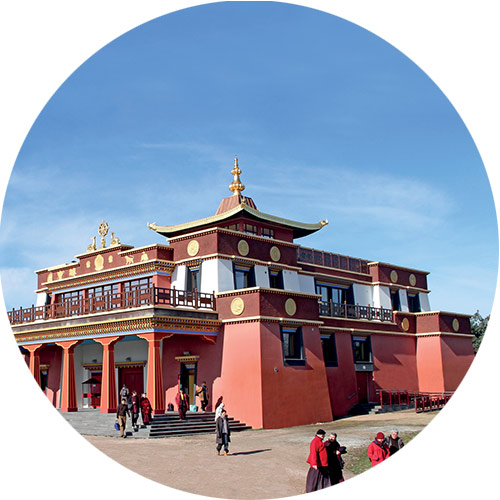 A Monastery
For Sustaining a Living Tradition
The monastery allows practitioners to devote their lives to the three aspects of practice in a monastic setting. A large temple brings together monks, nuns and lay practitioners to receive teachings and practice together.