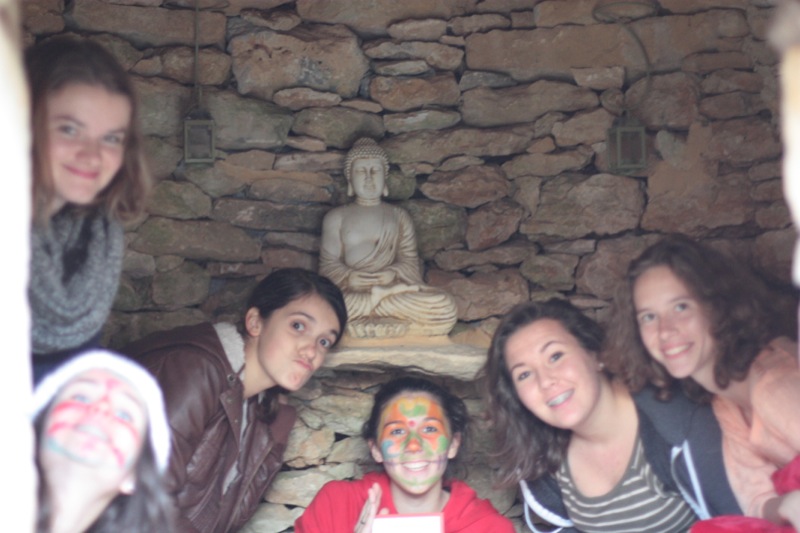 At Dhagpo, on August 22 and 23, a seminar called, "The Meeting of Generations—Seminar: Buddhism and Education" will take place in the context of Dhagpo's fortieth anniversary. If you are wondering if it's worth getting into, here are five good reason to take an interest.
1. Education and intergenerational topics are among the foundational points in Karmapa's approach. He says, "Education shapes our minds. If we don't teach values and nurture Inner Wealth, then when there is a crisis, we often find that first and foremost there is a crisis in values.
The purpose of our life is much more than to survive, much more than sustaining the physical body – it is to help develop consciousness. The emphasis and direction of education should therefore be not just about accumulating information to serve outer wealth, but to help develop consciousness, to help young people nurture their innate values of wisdom and compassion for the benefit of society."
2. Olivier Coudroy, who holds a degree in meditation and now guides training in the field as well as working directly with children in schools, will paint us a picture of today's youth. There are conditions that must be united in order for this crucial step of life to be as fruitful as possible, for young people themselves as well as for those responsible for their education. The danger, when adults talk about youth, is to fall into clichés and an absence of subtlety. Olivier bases his explanations of the work of sociologists and psychologists, as well as recently completed nation-wide studies, and he brings in his personal experience to give us a better understanding (and a good reminder) of what being young means.
3. Jigme Rinpoche will bookend the seminar, offering both its introduction and conclusion. For many years at Dhagpo, he has worked with adolescents, and has advised their parents and teachers on the process of educating them. For him, one thing is clear, "The Buddha's teachings can easily be applied to children, for they are so universal that it is impossible to think that they only belong to Buddhist culture." Thus, he brings us back to the fundamentals of the Dharma: working with emotions, training in kindness, and developing discernment. He has his own personal way of bringing up these themes in the context of education.
4. If you have wondered what Buddhism can offer youth, you will get answers on the spot. Several adolescents who have now become young adults will come to share the values and methods they gained from Buddhism and which support them in daily life. They have become psychologists, cinema managers, and drouplas and have agreed to reply to our questions in order to offer a concrete picture of the benefits they have experienced in their lives through relying on the Dharma.
5. And Dhagpo among all that? For more than twenty years, courses for adolescents and later young adults have been carried out based on Jigme Rinpoché's initiative. The current team of course leaders will present the educational project that underlies these courses as well as the state of mind and the approach that allow adolescents to discover the Dharma at their own rhythm, both in theory and in practice. It's an opportunity to peek behind the scenes of an activity that has evolved over the years and is reaching maturing today.
Voilà, five reasons why it's worth getting into this seminar, organized on the occasion of Dhagpo's fortieth anniversary. And what's more, it prefigures further seminars and activities; we haven't finished talking about education at Dhagpo.
Puntso